Members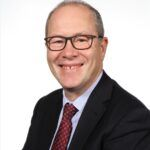 Anthony Orlik
Director Chair of St Chad's Academies Trust Board
Anthony Orlik is Executive Head of the Blue Coat C E Infant and Junior Schools' Federation in Walsall.  He started his teaching career in Birmingham and has had teaching and leadership posts in a number of schools across the West Midlands, serving many different and diverse communities.  Anthony had headships in two Walsall schools before becoming Executive Head at Blue Coat.
Anthony has a successful track record of leadership within Anglican schools, and he firmly believes in church schools providing a distinctively Christian ethos, whilst delivering the highest standards of teaching and learning provision.
Anthony has been proud to impact on school improvement across many schools in the West Midlands through a range of other roles including his leading role for the REAP (Raising EAL Achievement) project and his membership of Walsall SACRE.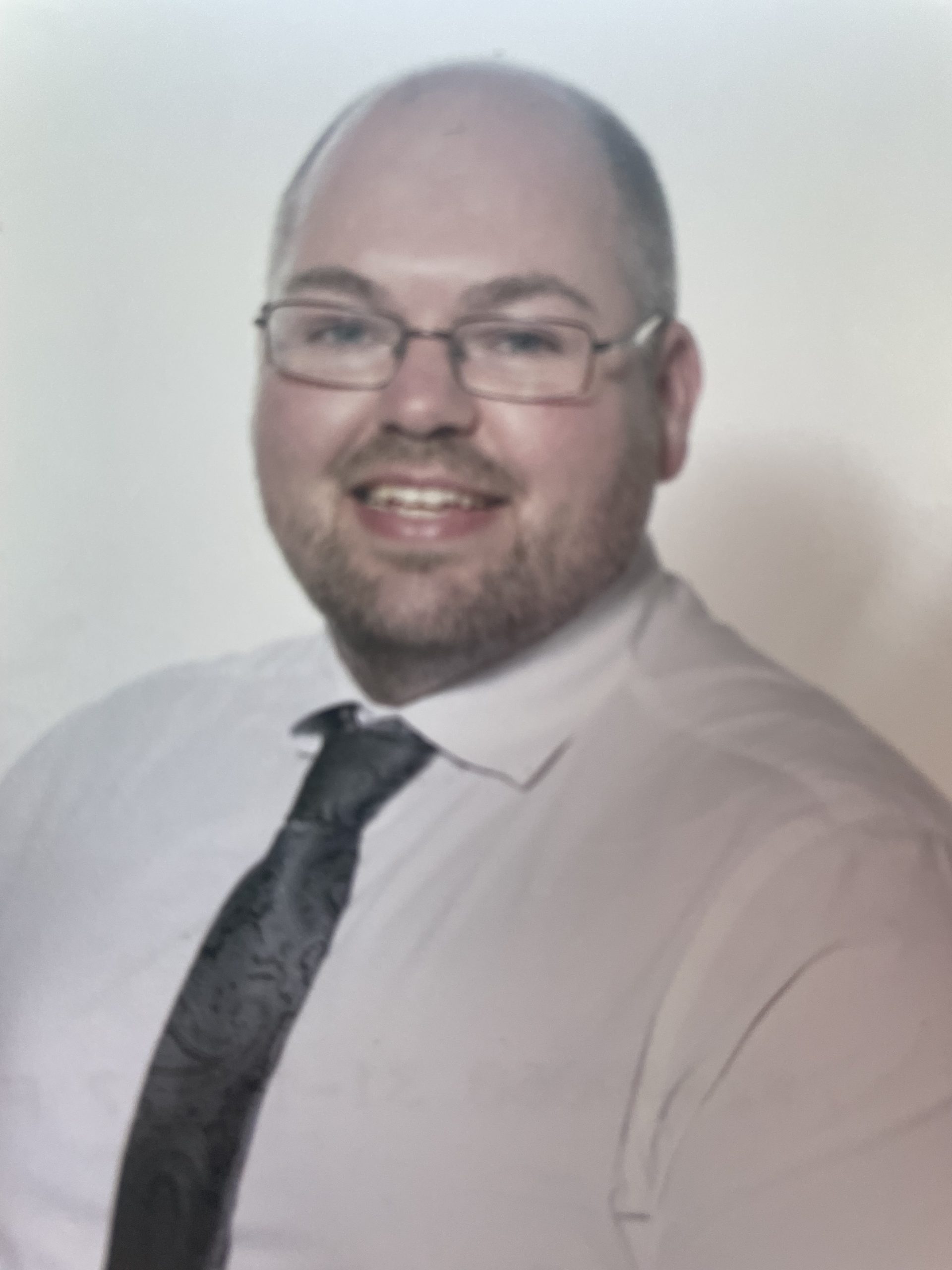 Mark Davis
Director of Education
I am the Director of Education for the Diocese of Lichfield – meaning I work for the Church of England. I have a decade of headship experience across schools in Walsall and Telford and have worked in academy trusts and the LA maintained sector. I led my last school through academy conversion into St Chad's Academies Trust.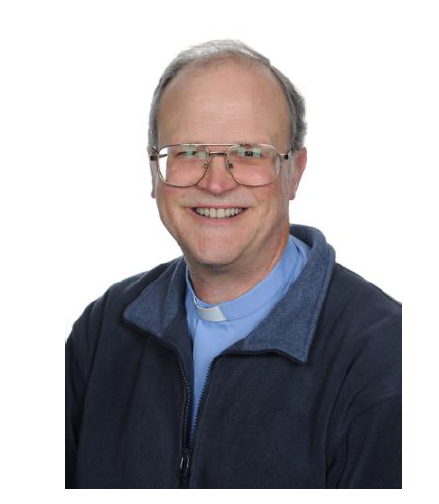 The Revd. Prebendary John Allan
Member
I am the Vicar of All Saints Parish Church Alrewas, which means I serve the school as a Foundation Governor (representing the local parish church as well as the wider Diocese of Lichfield). I have been a Governor since 2001 and during this time I have also served as the Vice-Chair of the Governing Body, and am currently a member of the Personnel Committee.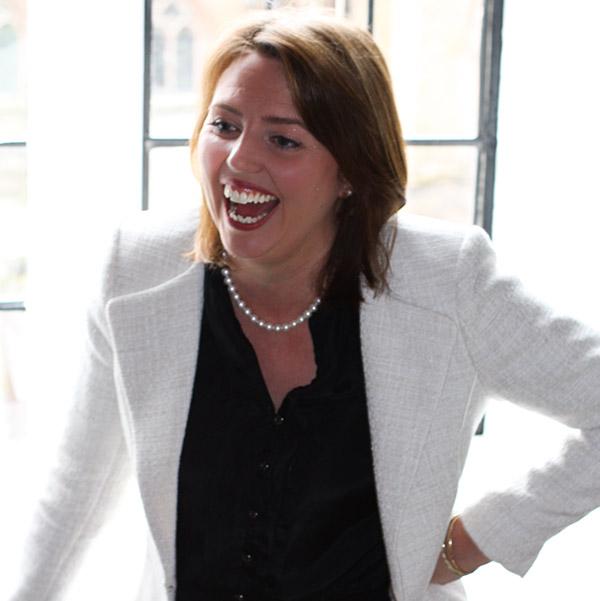 Susan Hannam
Member
BA PGCE (Birmingham), MA (Gloucestershire)
Headteacher, Lichfield Cathedral School (independent, fee paying)
Qualified Solicitor
Member, Society of Heads' National Committee (for independent school Heads)
Member of the Cathedral Foundation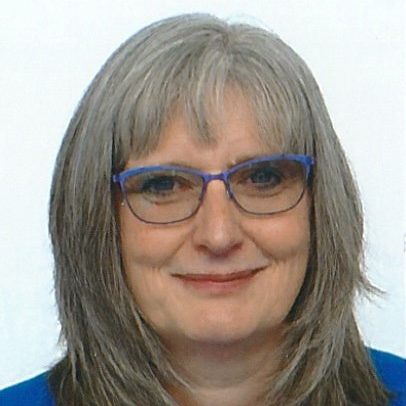 Helen Robertson
Member
Helen is an experienced leader in education. She is Headteacher at St Michael's CE (C) Primary School in Lichfield, part of the Arthur Terry Learning Partnership.
Trustees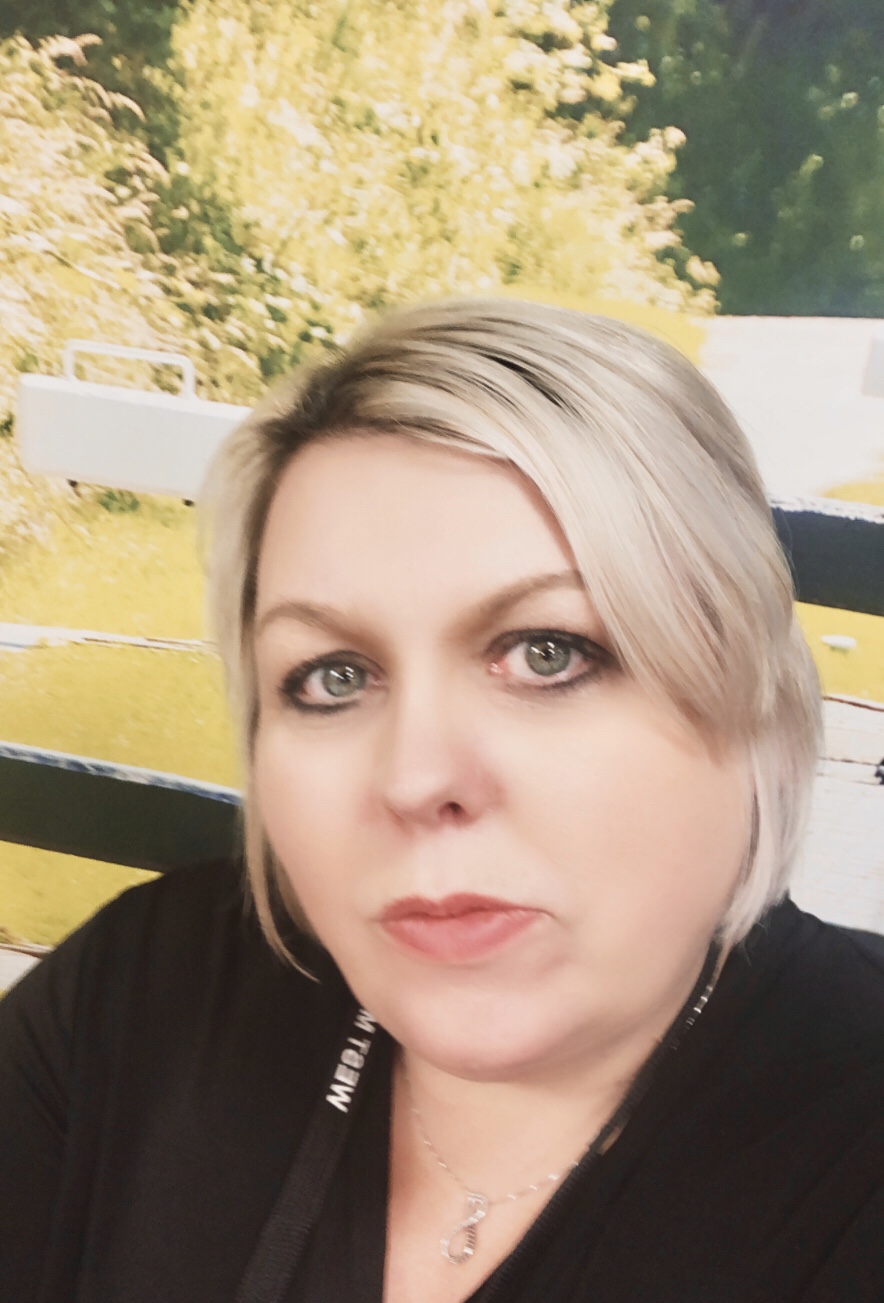 Michelle Painter
Director St Chad's Academies Trust
Michelle has been involved in school governance for the past fourteen years and has experience in both primary and secondary school improvement and governance. She was Chair of Governors at St Peter's Primary Academy and was involved in them becoming part of the St Chad's Academy Trust family. She has experience of the collaborative nature of the Trust and values the approach.
She has a strong understanding of the values that support St Chad's Academy Trust and is committed to ensuring those values are embedded through her role as a trustee. Utilising data analysis to identify opportunities and areas of development is a key skill of hers and will be beneficial to pupil attainment and progression.
Michelle has senior leadership experience working as Head of Forensics for West Midlands Police and believes in making a difference to communities. She has a Masters Degree in Leadership and Management. She is looking forward to the role and supporting the development of the trust and herself.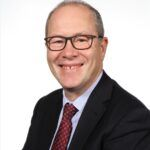 Anthony Orlik
Director Chair of St Chad's Academies Trust Board
Anthony Orlik is Executive Head of the Blue Coat C E Infant and Junior Schools' Federation in Walsall.  He started his teaching career in Birmingham and has had teaching and leadership posts in a number of schools across the West Midlands, serving many different and diverse communities.  Anthony had headships in two Walsall schools before becoming Executive Head at Blue Coat.
Anthony has a successful track record of leadership within Anglican schools, and he firmly believes in church schools providing a distinctively Christian ethos, whilst delivering the highest standards of teaching and learning provision.
Anthony has been proud to impact on school improvement across many schools in the West Midlands through a range of other roles including his leading role for the REAP (Raising EAL Achievement) project and his membership of Walsall SACRE.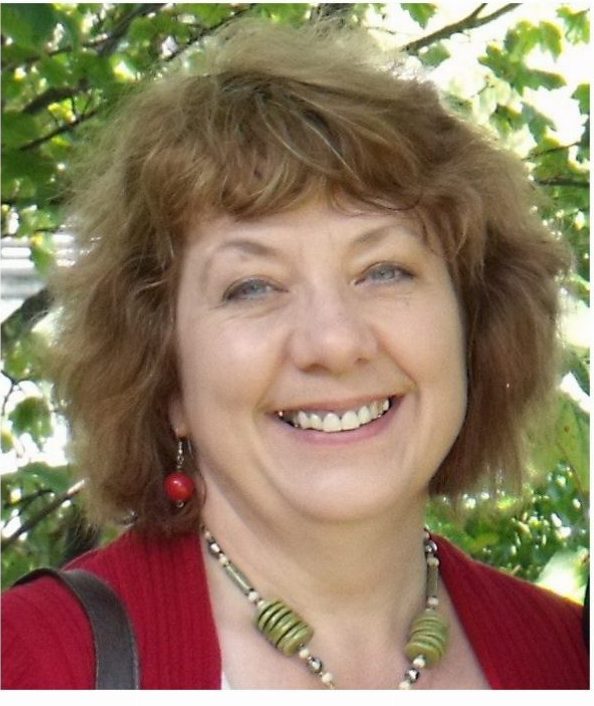 Jean Jackson
Director St Chad's Academies Trust - Vice Chair
Programme Manager, The Digital Academy, Rolls-Royce
A Chartered Digital Marketer and former IT salesperson, I've worked in technology – specifically, IT – and marketing and communications for many years. I began my career as a grammar-school teacher of English, taught computing, moved into the IT industry but always maintained a strong interest in education; I left IBM to become Director of Development for Oldham Business School, post-riots. Later I became Group Head of Marketing for Promethean, who sell technology for schools.
I moved to the Midlands from Manchester about 10 years ago and took a range of interim roles, e.g. interim head of marketing & comms for a charity, and was part of the National College for School Leadership's first cohort of School Business Directors: I worked with a network of primary and secondary schools in Dudley for 2 years while also studying for a Masters in School Business Administration. After this I followed my interest in green energy and ran marketing for Carillion's short-lived Energy division before joining Rolls-Royce, initially in Communications within global IT. I'm now working for the Rolls-Royce Digital Academy, promoting digital culture and competency inside and outside the company: we are developing programmes with schools and the community.
I was formerly a Trustee of the Methodist Church and briefly for the Family Justice Centre in Lichfield. I'm keen to contribute to widening children's aspirations and helping schools to work together so that they can concentrate on what they do best, i.e. educating children.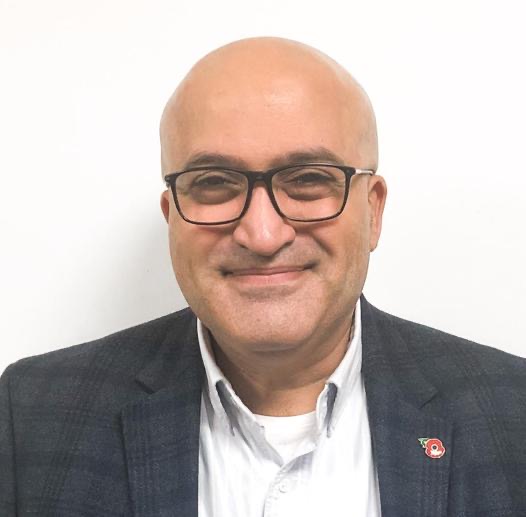 Harry Azima
Director St Chad's Academies Trust
Harry Azima is a Hospitality and Retail guru who has worked and lived across the globe and has worked with some of the most iconic brands in the world. He is a family man; married to a South African and blessed with 4 kids. He is a self made business man who has founded amongst many the LoneRnager Group and South African SME Federation (SASMEF) to name a few but has been active in the Non-Profit sector and development of Youth since 2006. Although from an executive background, HA as he is called mostly is from humble beginnings and has stayed true to his roots and not only leads from the front but also has a "Can-do-attitude". He is a mentor and an inspirational speaker who believes in developing others wherever possible.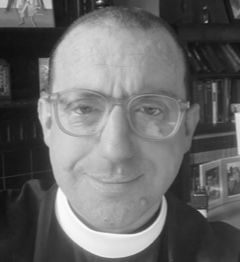 Gregory Platten
Trustee
'Ordained in 2004, I have served as a parish priest, a University Chaplain, as an Area Dean, and now serve as a Cathedral Canon (since 2020). Education has always been central to my ministry: I served as Vice Chair of All Saints N20 Church of England school from 2013-2020. I also served as a Director of the Outstanding Wren Multi-Academy Trust (2017-2020). I am a Governor of Litchfield Cathedral School, and serve on their education committee. I worked in University Chaplaincy, and alongside undertook postr-graduate, doctoral study alongside. In my current role I lead Lichfield Cathedral's education offering, which opens the Cathedral to primary, secondary and tertiary fields of education. I also lead on Christian formation and outreach. I am proud, alongside this role, to serve as an army chaplain in the Army Reserve.'
The Team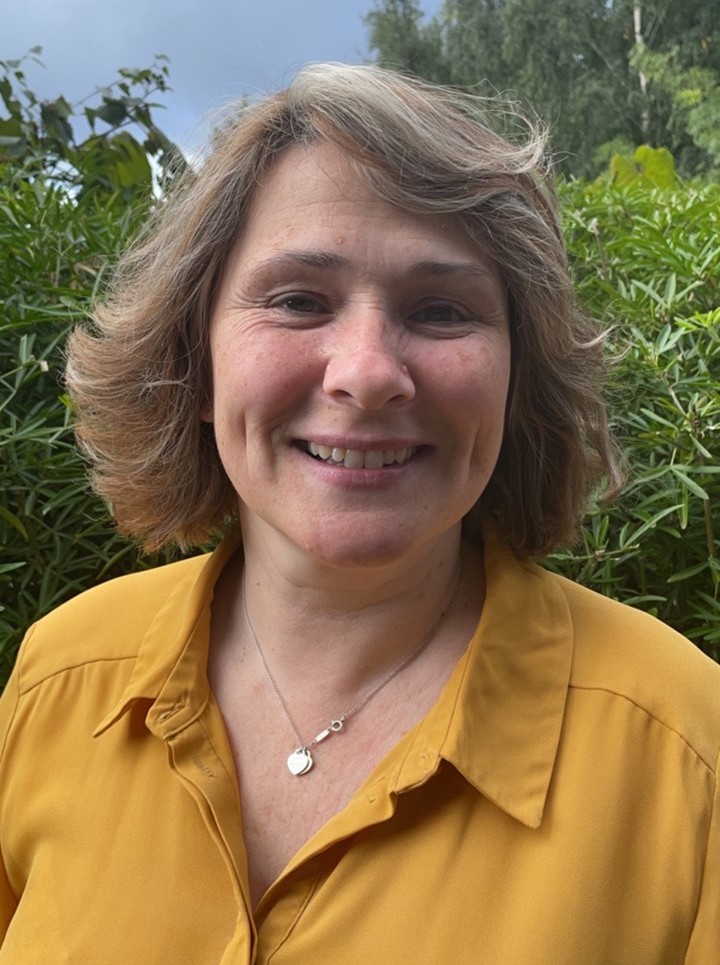 Sarah Cockshott
Chief Executive Officer
Sarah was appointed CEO of St. Chad's Academies Trust in September 2022. She has over 25 years working experience in education, 19 years as a senior leader at all levels. For the past 12 years this work has been in Church of England schools. Prior to training as a teacher, Sarah worked in finance where she had responsibility for contracts, sales, purchase and nominal ledgers. Sarah has been a successful Executive Principal for St. Chad's Academies Trust, working across several local authorities.
Sarah has been a school/ academy improvement advisor and has supported many schools/ academies over her time working in education. More recently, Sarah has enjoyed being a teacher fellow delivering the NPQ programmes to aspiring leaders, something she is passionate about.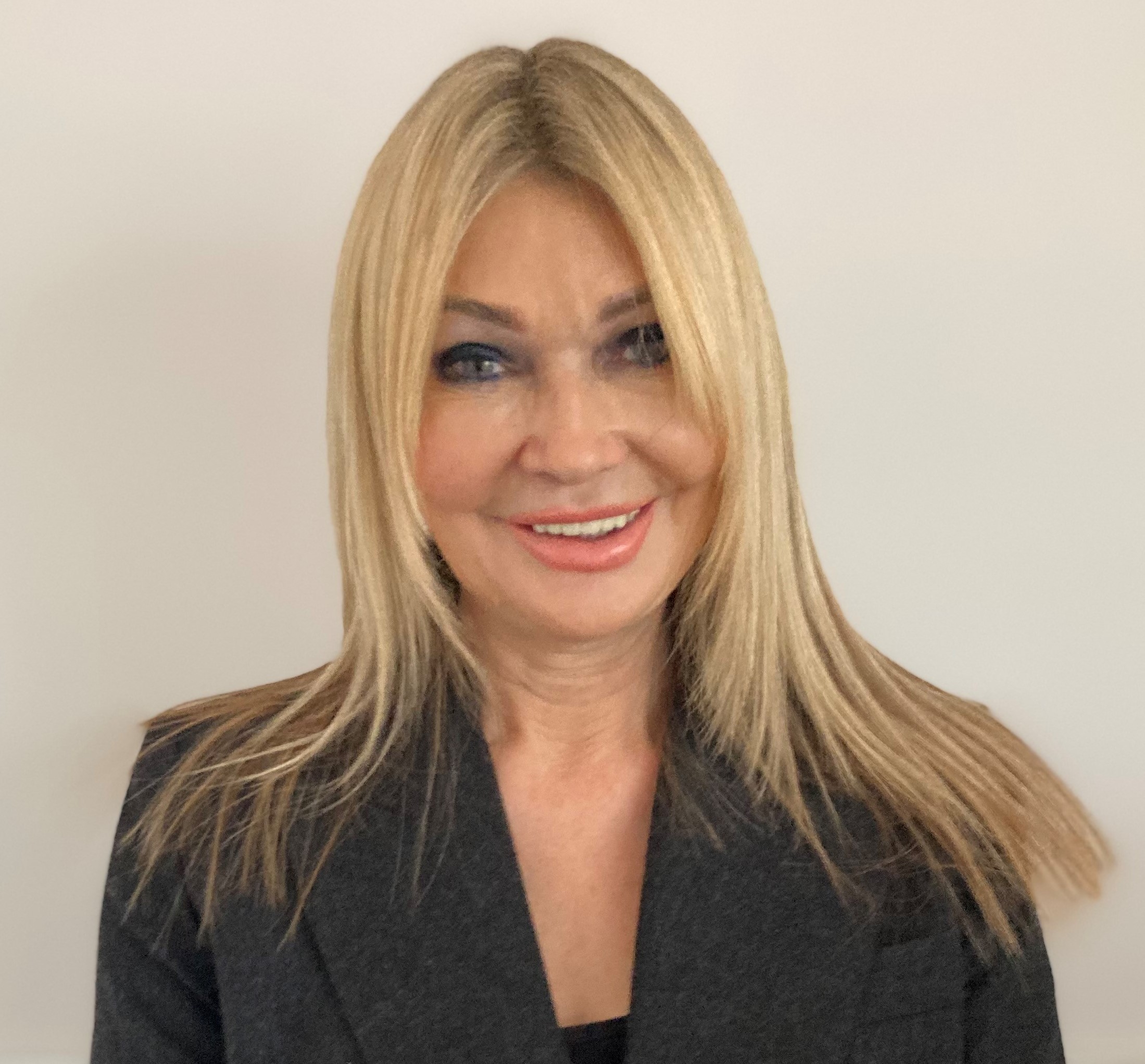 Sarah Davies
Senior School Improvement Adviser
I am currently a Senior School Improvement Advisor for St Chad's Academy Trust with responsibility for English and Safeguarding. I also lead the Primary Excellence in English Project for one day per week on behalf of the Potteries Education Trust.
Previous to this, I worked for Stoke Local Authority as a Senior School Improvement Adviser and Strategic Moderation Manager for EYFS, KS1 and KS2.
I am an accredited school improvement adviser and have worked in a number of local authorities. When I worked as an adviser in Nottinghamshire, a key aspect of this work was establishing and leading the Local Leaders and National Leaders of Education programme, focussing on delivering high quality school to school support. As a result of the high-quality impact of this programme, the authority was asked to share their practices with a number of other Local Authorities. I am truly passionate about the benefits of school-to-school support and collaborative working; alongside a rigorous quality assurance system to objectively evaluate the impact of support in raising attainment and accelerating progress of all pupils.
I am a qualified teacher and, before becoming a school improvement adviser, gained extensive school-based middle and senior leadership experience in a range of different schools.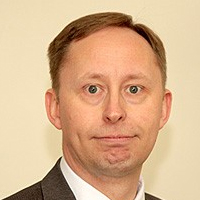 Stuart Dawson
Financial Accounting Officer
Stuart has over 20 years in finance and is nearing completion of ACCA, already being Part Qualified. For the last 2 years Stuart has worked exclusively in the education setting, mainly supporting and advising academies. This has included onsite support and training to school business managers, principals and governors.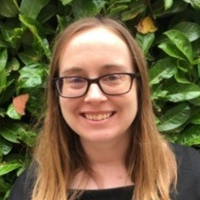 Anna Gordon
Financial Accounting Officer
Anna Gordon joined us in June 2017 to take up the role of Financial Accounting Officer. She will be working within the team providing additional financial management support to academies. She has worked as a NHS accountant for the last 16 years, with experience of financial management and financial accounting, within provider and commissioning organisations. She is a fully qualified CIMA accountant.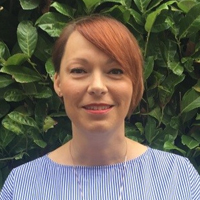 Zoe Heath
Director of Operations
Joining St Chad's Academies Trust in 2015; I bring several years extensive experience in the multi-dimensional discipline of Human Resource both transactional and strategic (payroll, pensions, safeguarding, recruitment, consultancy, job evaluation and Single Status) as well as traded services and academisation through project management principles whilst employed in the public sector at local authority level, incorporating practice to support the organisation both corporately and more latterly within the education sector.
Since joining the Trust I have progressed into management of the Human Resource team through natural growth as the team has expanded before promotion to the Director of Operations post in 2019. Working strategically and operationally during this time to successfully convert 15 academies (having worked collaboratively with the original 4 academy conversions), to develop operational systems to support senior leaders in all academies through policy and procedure writing in line with employment law practice and report writing, develop working relationships with external partners at local Authority, DfE and through MAT leadership programme, project management from scope to implementation of a new Trust wide HRMS and been instrumental in developing Union relations through JNC.
Zoe is an Associate Member of the CIPD in Human Resource Management and has successfully completed the Optimus MAT Leadership programme, encompassing all elements of Trust sustainability (efficiencies, effectiveness and economies of scale), growth and stabilisation, financial management and cultural change.
Zoe has gained extensive experience in governance through representation as both a Trust representative and Chair since joining the Trust; striving to achieve the best for the pupils and communities we serve through accountability frameworks and challenging conversations to ensure we offer quality first teaching and affective governance scrutiny and assurances.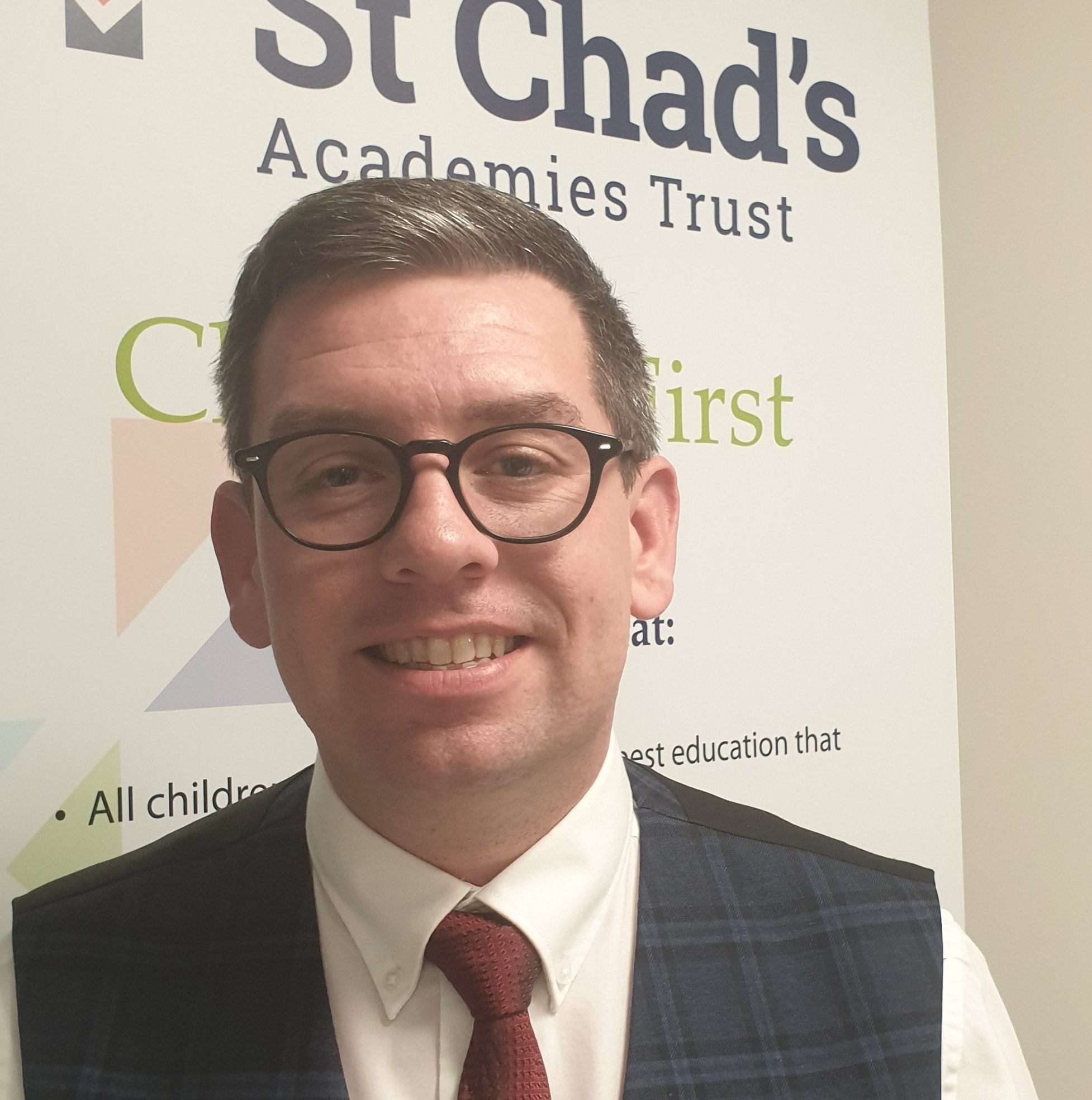 Jon Mannion
HR Officer
Jon joined the trust in November 2019, He is level 3 CIPD qualified and has 9 years of HR operational experience and before that educational pastoral experience. Jon has worked within the 3rd (Charity) Sector, Health Sector and Education Sector bringing a wealth of experience to the trust. Jon's most recent place of work was at a large FE College across multiple sites dealing with all operational challenges that brought. Jon Is also a senior volunteer with a national charity and has been awarded for his charity work by Her Majesty the Queen. Jon's key objective is to ensure we are an organisation of compassionate Leaders focusing on "Children First".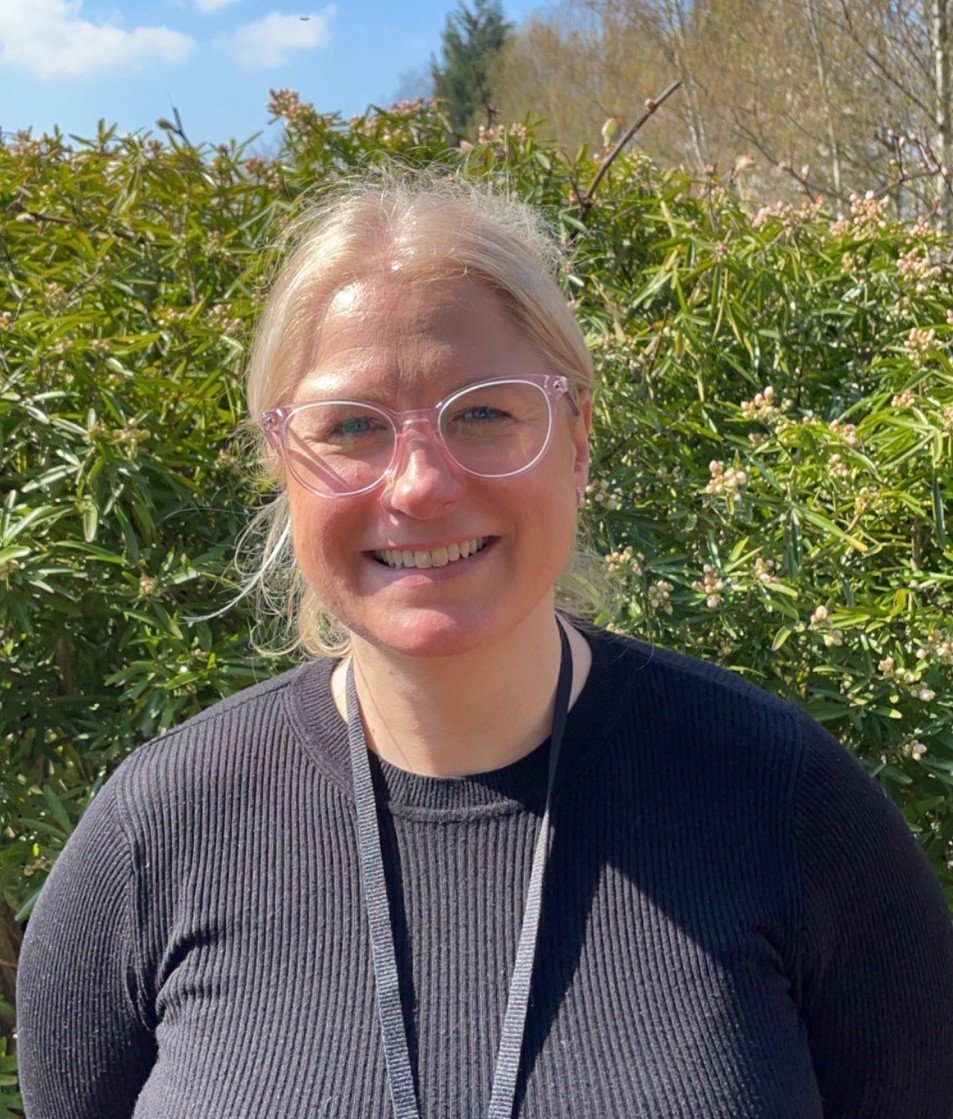 Lydia Graley
Governance Professional St Chad's Academies Trust
Lydia is St Chad's Academies Trust Governance Professional. She has a professional background in the pharmacy sector as a pharmacist, gaining experience in leadership and management, in community healthcare services, as a professional standards advisor and in a mental health hospital dispensary working in partnership with NHS clinical specialist pharmacists.
In 2019, Lydia moved into the education sector by joining the Education and Skills Funding Agency (ESFA) where she developed her knowledge of governance, safeguarding and finance in academy trusts. During this time, she had lead roles in risk management, people, learning and development, continuous improvement and governance. In 2022, a Department of Education re-structure enabled a move into the newly formed Regions Group within the West Midlands team. This role supported her to embed key legislation and departmental guidance within the education sector.
Outside of her working hours she volunteers to support her sub-regional netball league, Coventry and Warwickshire Netball Association on the umpires sub-committee. Previously she has been a chair of a local club with nine teams and a junior's section. Her involvement also spanned playing, coaching and umpiring as well as participation and organisation of fundraising events.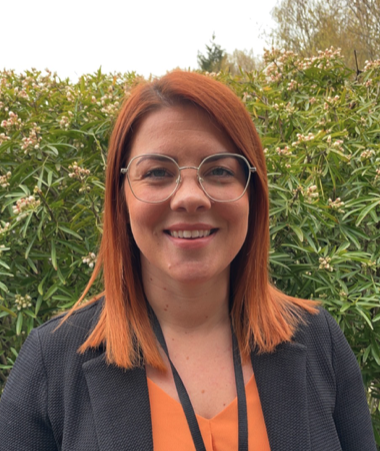 Carly Beale
Financial Accounting Officer
Carly joined the team in April 2023, bringing 20 years of strategic and operational financial management experience. She is a Fellow Member of the Association of Accounting Technicians, has previously held the role of Finance Director in a growing MAT, and has supported several MAT's, across various Local Authorities as an independent Finance Consultant.
Carly has vast experience of budget setting, centralisation, statutory reporting, developing financial policy and practice, internal and external audit, procurement, system implementation, academy conversion and education specific challenges. She has also worked in other public sector organisations such as Local Authority and NHS.
Passionate about people and personal development, Carly recognises that her role in finance is about more than the numbers and strives for collaborative working, with 'Children First' at the heart of all decision making.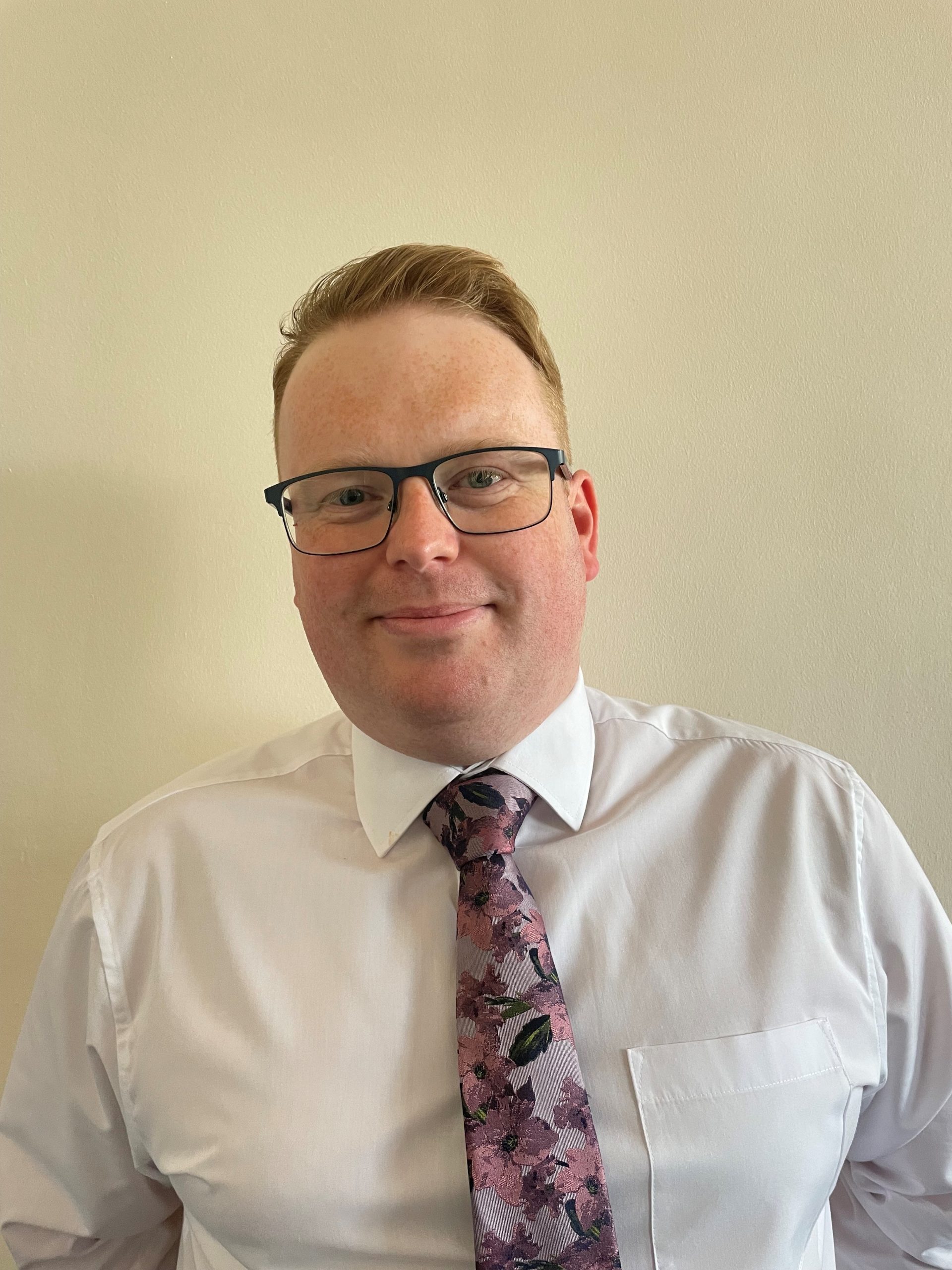 Michael Ward
HR Officer
Michael joined the trust in July 2022 as HR officer. He is an CIPD associate member, level 5 CIPD qualified and has 6 years' experience within HR, particularly in Talent & Learning and Development in the retail sector. He has experience of education through being a Local Academy Committee member and Chair for over 4 years within St. Chads Trust. In this role Michael will be working closely with academies to provide HR support ensuring the ethos of children first.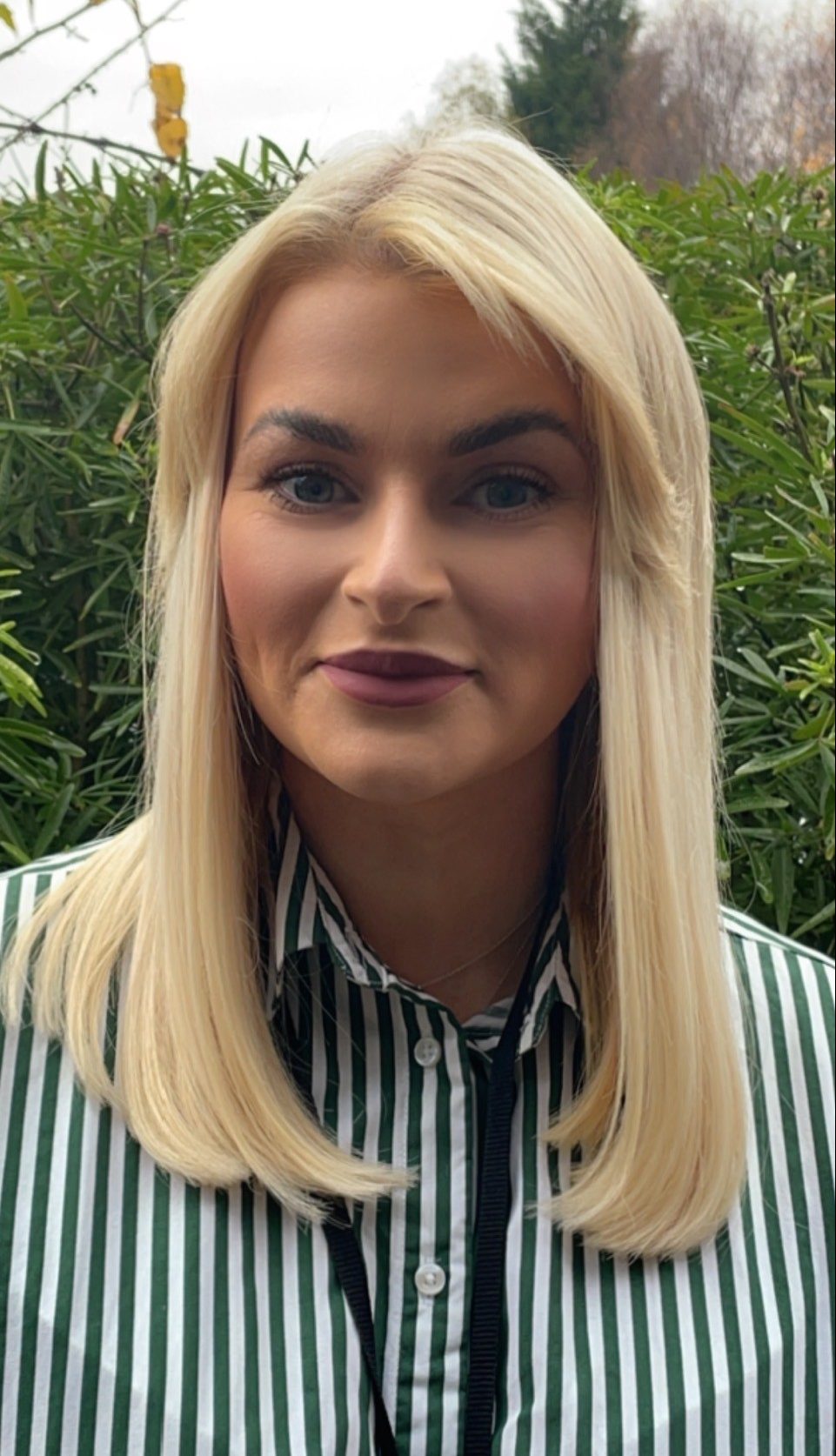 Chloe Norton
Personal Executive Assistant
Chloe joined us in December 2016 she is qualified in Level 3 Business and Administration as well as CIPD Level 3 Human Resources. She is often the first welcoming voice from the office. Chloe assists in general office work and offers help in other departments.
Becky Green
Payroll and Pensions Officer
Becky joined the Trust in March 2022 as a Payroll & Pensions Officer.
She has over 20 years Payroll Experience in both the Public and Private Sector.
Becky has worked for both Wolverhampton Council Education Payroll and another Education Payroll Provider for the past 15 years.
She has knowledge of all aspects of Payroll and will be working closely with the schools to offer Payroll and Pension support.
She also has good knowledge of the LGPS and Teachers Pension Scheme and will administer this monthly. In this role Becky will act as a support and trainer for payroll and pension matters with the academies, developing close relations with the academy leaders and business managers.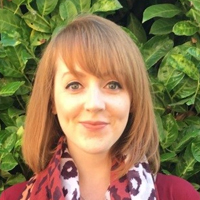 Helen Steel
Director of Finance and Estates
Helen joined the team in 2014; having previously worked for two large national Multi Academy Trusts she has extensive experience of academy conversion, project management, budget setting, financial operations and reporting, statutory and regulatory compliance frameworks, contracts management, internal and external audit and financial policies and procedures.
Since commencing her role in 2014 Helen has been intrinsic in growing the Trust's central team to provide an effective support network for the Trust's family of academies.  Helen has devised, developed and established financial planning systems, monitoring and control procedures and risk management processes to ensure effective financial management and control with the aim to safeguard academy resources to best support children's learning and development in both the short and the longer term.  Helen's key objective is to ensure that all financial decision making is based on what is best for the outcomes of the children, supporting the St Chad's 'children first' ethos.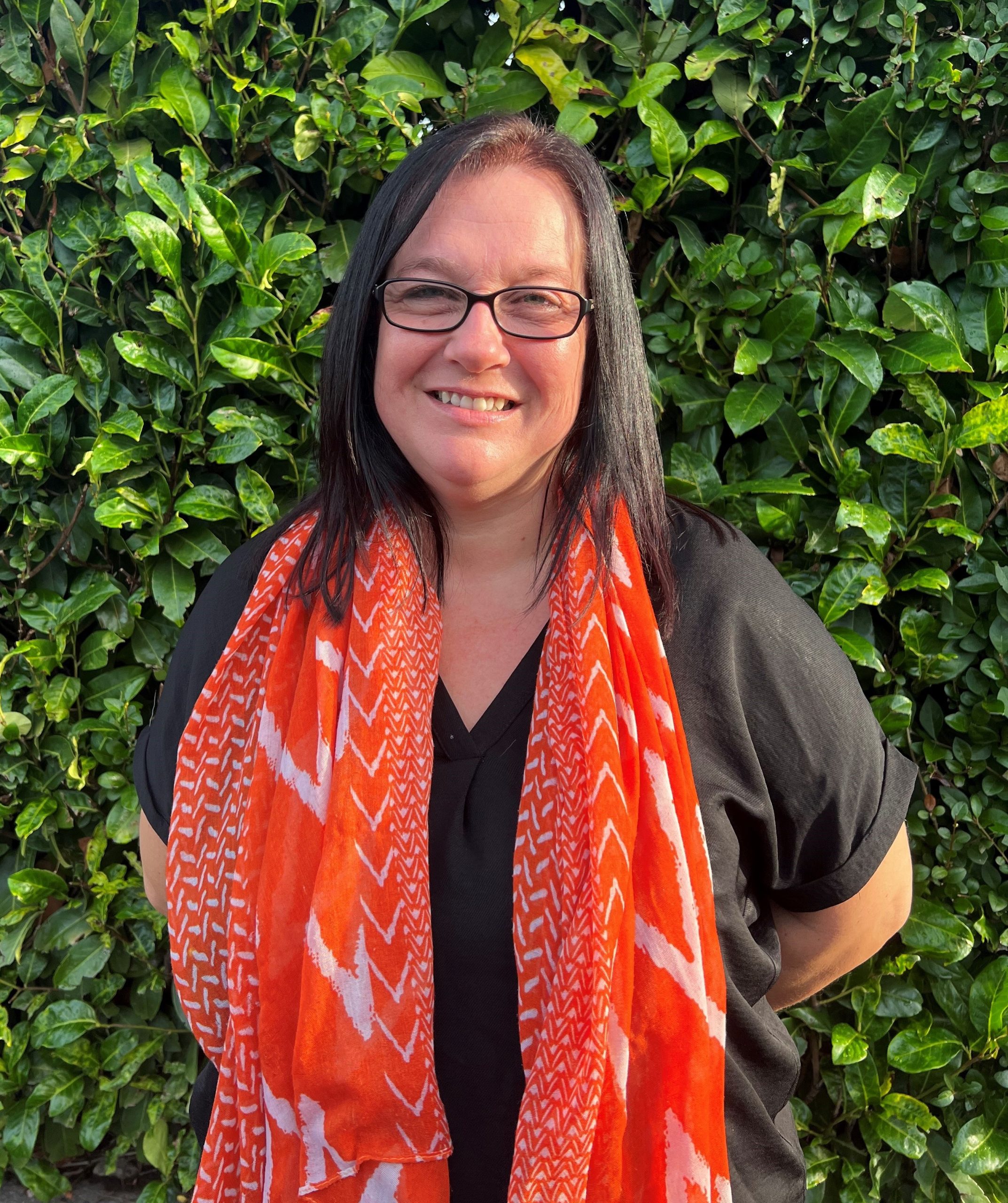 Lea Millinchip
Compliance Officer
Lea joined the trust in October 2022 as our Compliance Officer.
From a background of operational and compliance roles, Lea is experienced in looking into processes and developing systems to monitor progress, along with a background in the Health and Social care sector covering 20 years she is experienced in managing compliance in a variety of roles, ensuring reporting is consistent and procedures monitored.
The Diocese of Lichfield Education Trust (DLET) is the Diocesan Corporate Member of St Chad's Academies Trust. Its interest is to ensure Church of England schools within the Trust maintain and develop their religious ethos which is to be both distinctively Christian and inclusive of all. It views education as enabling the flourishing of all pupils and staff to develop their God given potential.
DLET is represented at Members meetings by an officer of the Lichfield Diocesan Board of Education.