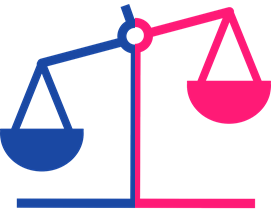 If you are an employer with 250 employees or more, new legislation introduced this year means you will need to publish your gender pay gap data annually. From April 2017 employers have up to 12 months to publish this information.
Our Trust succeeds and prides itself on true collaboration, sharing good practice and academy to academy support rooted in our distinctively Christian foundations; spiritually, morally, socially, culturally, and academically. The Trust's Gender Pay Gap Report is based on 'snapshot' data taken on the 31st March of the respective year to include all academy employees; teaching and support within the 18 primary, 1 First and 1 Middle academies within our Multi Academy Trust, which has now grown organically to 20 academies.
Following a successful TUPE transfer to St Chad's Academies Trust the colleagues employed within the central function are now included in the GPG data reported.
Please click here to see our gender pay gap:
St Chad's Academies Trust Report March 2022
St Chad's Academies Trust Report March 2021
St Chad's Academies Trust Report March 2020