At these very uncertain times, we, at St Chad's Academies Trust, want to assure you that keeping all children, staff and parents safe is our top priority. As part of our commitment to support and keep all children, staff and parents safe, we have fully adhered to the government guidelines in respect to COVID-19. Our central team continues to provide our academies with round the clock support so that provision in each and every academy is bespoke to the needs of the community it serves.
The need for collaboration in order to minimise the impact of the virus on our children, staff, parents and wider community has never been more important. Parents, we thank you for your cooperation and support. Our heartfelt thanks goes out to all our Principals and their teams for their unwavering dedication and outstanding work throughout these challenging times.
Please keep yourselves, your children and others safe by following the updated government guidelines.
Thank you letter from the CEO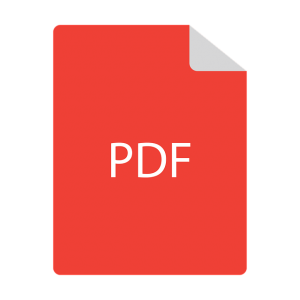 Please follow the link below for COVID-19 updates:
What you need to do: https://www.gov.uk/coronavirus 
See latest information from the government including the list of key workers whose children can still go to school here.
The Government has provided updated guidance for schools for Children eligible for Free School Meals.
Information about social distancing in schools guidance
The Department for Education is running a helpline for questions about coronavirus for staff, parents and young people:
Telephone: 0800 046 8687.
Email: 

[email protected]

Opening hours: 8am to 6pm (Monday to Friday)
If you have any queries / questions please contact your child's academy.
The coronavirus (COVID-19) outbreak may cause you to feel anxious, stressed, worried, sad, helpless, overwhelmed, confused or angry. This document provides a summary of helpful resources: Looking after your mental health during COVID19
Find out about the government response to coronavirus (COVID-19) and what you need to do: Govt Updates
All information contained in this page is correct at time of publication but all links to external websites should be checked regularly as official advice is likely to be updated as the situation continues to develop.