As a trust we invest in Quality Learning Circles to reflect on best practice.
St Chad's Academy Trust recognizes the importance of continued professional development for undoubtedly the most important resource in our academies – the staff. Our Quality Learning Circles are provided to all academies and have provided the foundation for essential opportunities for staff to share good practice, leading to efficiencies and a real focus on working together for the greater good. The Trust aims to provide a platform where experiences and workload can be shared amongst staff.
Quality learning Circles have created a learning community which meets regularly to discuss strategic areas of development as well as individual strengths and areas of development. Staff make a significant contribution to these events and  feel a belonging to a supportive and pro-active group.
Professional development should have a focus on improving and evaluating pupil outcomes.
Professional development should be underpinned by robust evidence and expertise.
Professional development should include collaboration and expert challenge.
Professional development programmes should be sustained over time.
And all this is underpinned by, and requires that:
Professional development must be prioritised by Trust and academy  leadership.
Anne White-Senior Adviser, Improve Maths – St Chad's Multi Academy Trust Mathematics Quality Learning Circle lead

 Anne has over thirty years of experience of teaching and supporting mathematics education. She has worked in primary, secondary, further and higher education, teaching from degree level to basic number skills for adults and children. She was an adviser in a shire authority and worked at a senior national level. In 2011 she set up her company Improve Maths Ltd where she now leads and quality assures the work of primary and secondary maths specialist advisers.  Anne is involved in leading one of the regional groups for ICCAMS, a large research project funded by the Education Endowment Foundation. Her work has also included supporting NCETM to develop new programmes of professional development and working as an OfSTED team inspector in primary and secondary schools.
'Lots of ideas to take back to the school and classroom, practical/hands on ideas'

'Interesting discussions on comparing teaching skills and gaining more knowledge'

'Excellent conversations with other Maths leaders meaning getting new ideas'
Jane Davies -Senior Adviser, Improve English – St Chad's Multi Academy Trust English Quality Learning Circle lead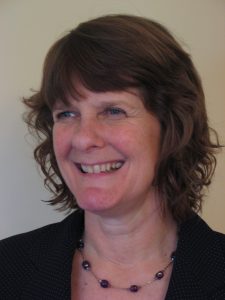 Jane has over thirty years of experience of teaching and supporting English and Literacy Across the Curriculum.  She has worked in a variety of secondary schools, and as an Adviser in a shire authority, where she was responsible for English 0 – 19 and line managed a large team of primary and secondary consultants.  Jane has also worked at a national level and has published materials for schools.  She now leads and quality assures the work of primary and secondary English specialist advisers.  She is a trainer for a number of national bodies, including a large awarding organisation and runs a number of networks on their behalf to support the successful teaching of the new English GCSE specifications.  Jane has worked with schools, local authorities and MATs across England and Wales and has worked as a team inspector in primary and secondary schools.
'Opportunity to share with colleagues- 'professional gold dust!' 

'Gained a bank of valuable knowledge'

'Sharing experiences of OFSTED/moderation and SAT'S tests'
Christina Whittaker– St Chad's Multi Academy Trust Science Quality Learning Circle lead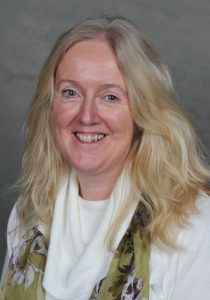 Tina brings a wealth of varied experience to her drive to improve learning through effective teaching in primary Science. Following twelve years of teaching and leadership in five very different schools Tina drew from extensive experience to contribute actively to the advisory team in Stoke on Trent LA.  School improvement can be tackled from both ends of the spectrum with the need to challenge schools in difficult circumstances as well as engaging those enthusiastic connectors capable of driving change. Judgments are evidence based and supported with learning next steps. Tina embraced the wider science education community as the Director of the Regional West Midlands Science learning Centre, networking with funders, strategic alliances and informing National Policy.
Tina exemplifies creativity in curriculum design with the writing and publication of several high profile resource materials that link contemporary cutting edge scientists with specific primary science learning goals and the effective assessment thereof. Tina has provided and delivered CPD for many years to a range of audiences from whole school staff meetings, cross –phase clusters, local events, consultation forums and National conferences.
Of particular note is the sustained contribution that Tina makes to the Primary Science Quality Mark (PSQM), a nationally recognised kite-mark that has been proven to be transformative to participating schools.
' Some great ideas for investigations and questioning'

'Interaction with colleagues and sharing best practice'

' I feel more confident to use more interesting and investigating ideas in the school and feed them back to colleagues'
Seona Baker- St Chad's Multi Academy Trust Safeguarding Quality Learning Circle Lead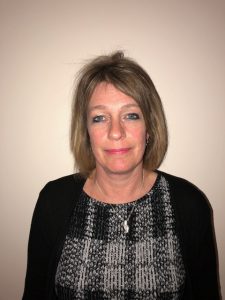 Seona has been the Safeguarding Coordinator for Education and Early Years in a Local Authority for 9 years, previously working in a senior role in education welfare and delivering safeguarding training and development programmes for an LSCB. She provides up to date and relevant information to Designated Safeguarding Leads within the Trust. Seona provides regular training and quality assurance of processes and procedures in our academies.
Judith Till- St Chad's Multi Academy Trust SEND Quality Learning Circle lead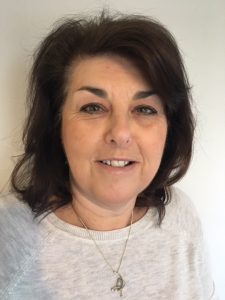 Judith has 15 years teaching/ SENDCO experience and over 10 years' experience as a County Manager and Schools Advisor in Special Educational Needs, working across both Primary and Secondary. She established her own consultancy in 2016 working directly with schools on whole school strategic development, SENDCO support, staff training and individual pupil assessment to improve outcomes. Judith works closely with the SENCo within the academies, providing support and guidance strategically and at individual level.
'Useful to receive updates on local and nation send information'

'Learning opportunity for new skills and refreshing mind set'

'As always very informative and relevant and delivered in a way which allows you to interact by questioning and discussing'
Joanna Austin- St Chad's Multi Academy Trust Early Years Foundation Stage Quality Learning Circle lead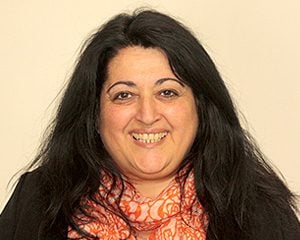 Joanna is the Head of School Performance for St Chad's Academy Trust. Previously Joanna was headteacher of an outstanding school, National Leader of Education and Ofsted Inspector. Her knowledge of Early Years Education is extensive and she has manged a Children's Centre attached to her school. The EYFS leads meet at their respective settings to provide the opportunity to share good practice. EYFS leads are actively involved in developing policy and practice including a Trust EYFS baseline. Opportunities to share good practice are fundamental in this QLC and school to school support provides welcomed professional development.